this is a 1950 Olds Studio with the nickel bell. this was the lead horn of the day and it plays so well. I have played this horn and compared it to NY strad's and this is amazing. Very, very well made and what a solid horn. This one is in great shape and will come with the original case as well. I have not seen them around in this great condition and it is the horn that was "studied" when the really expensive trumpet builder came onto the scene!! What a tone and a solid core. Easily my fav in the collection....
This horn will be in your hand and on the bandstand for $800!! Email me with any questions that you have.....
***************************SOLD**************************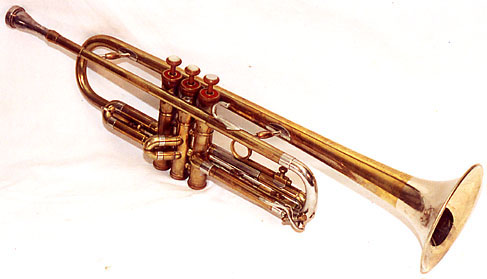 Just a footnote. The nickel bell really allows the player to get the bright tone, only if you push it. Otherwise, this horn plays with a dark tone. It is weird, in a good way!! It is like owning and playing 2 trumpets at once..truly amazing design!! This horn was made when Z.Kanstul was working at the factory......